Details for the Mega-Launcher II/Tornado simulator
Behold!! The second generation "Mega-Launcher". And yes it is for sale. The $3500 price tag will include a 4" SCH 40 barrel (as shown below) and a 3" SCH 80 barrel. (as seen on the original mega) The price also will include freight shipping. Weighing in at a whopping 200 lbs......this is not your grandmothers spudgun. This is raw, in your face, who's yo daddy, air powered artillery. There is typically a 4 week lead time on one of these.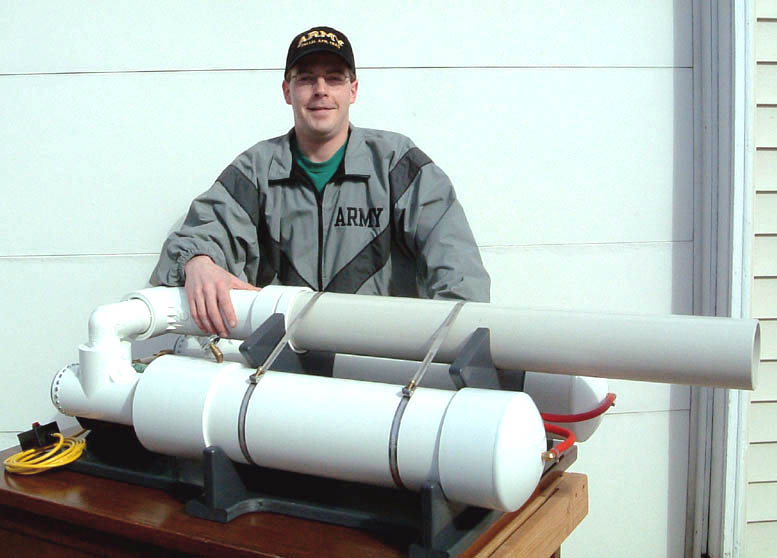 The frame and support risers are constructed with 1" thick PVC sheet.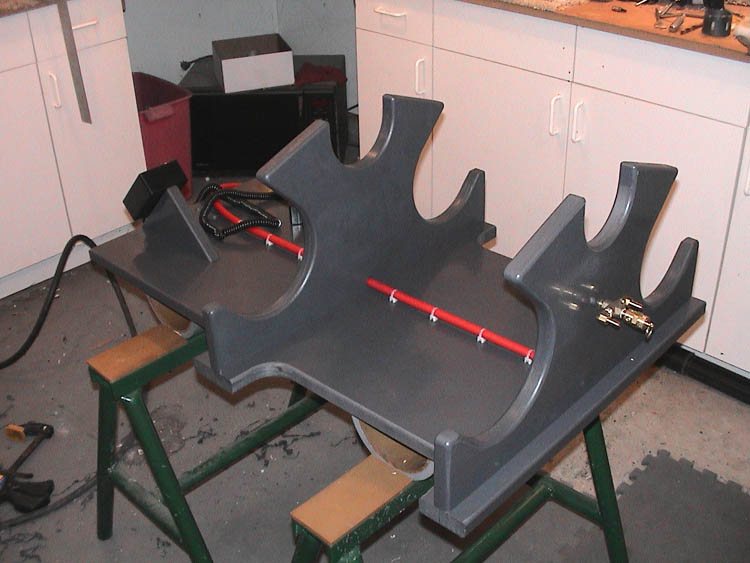 2 feet wide, 18 inches high, and just shy of 5 feet long. 6" diameter chambers.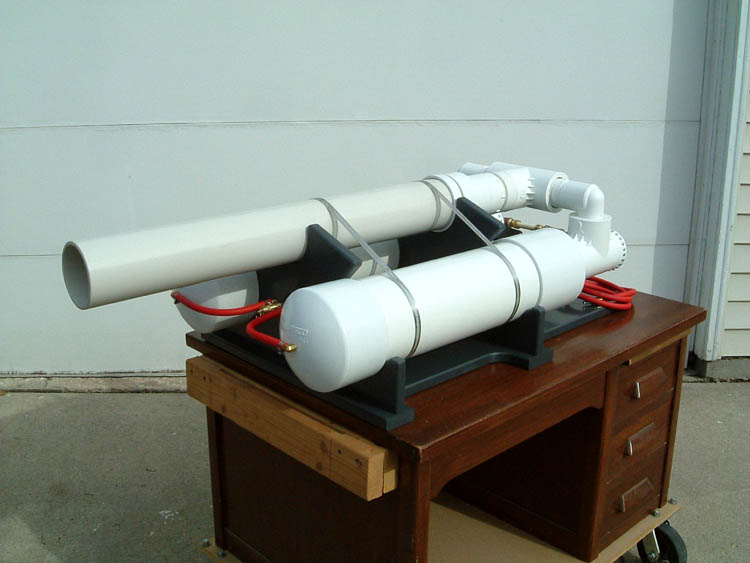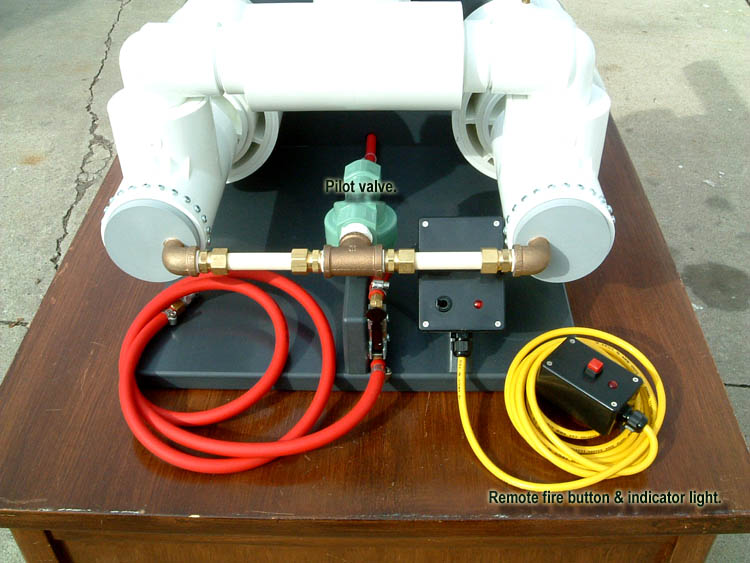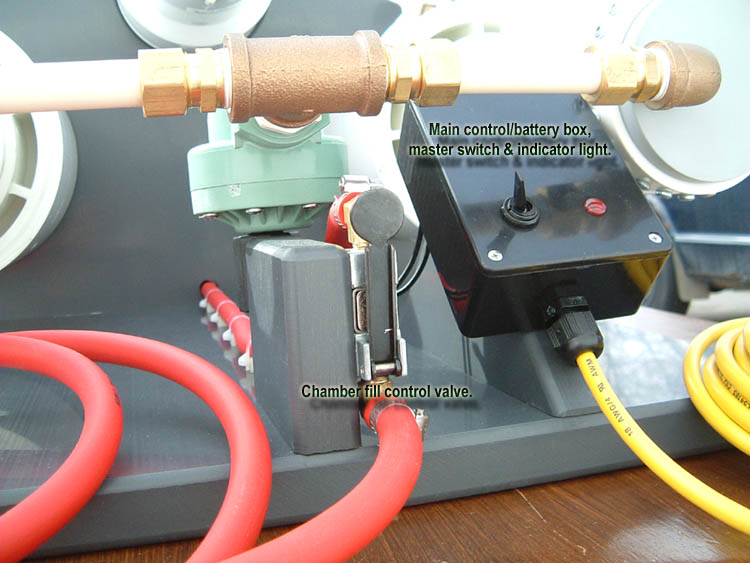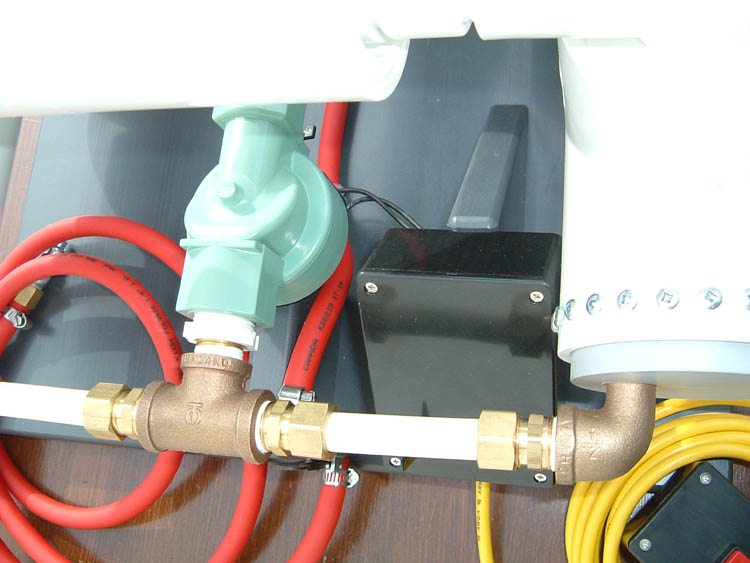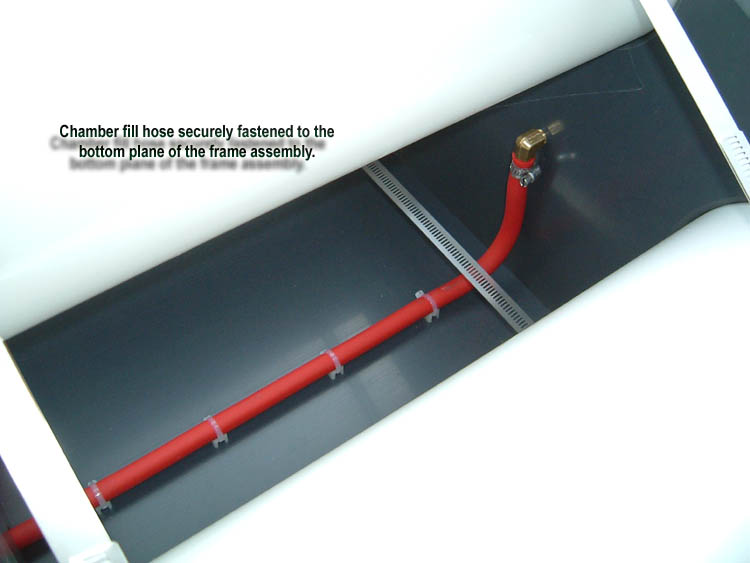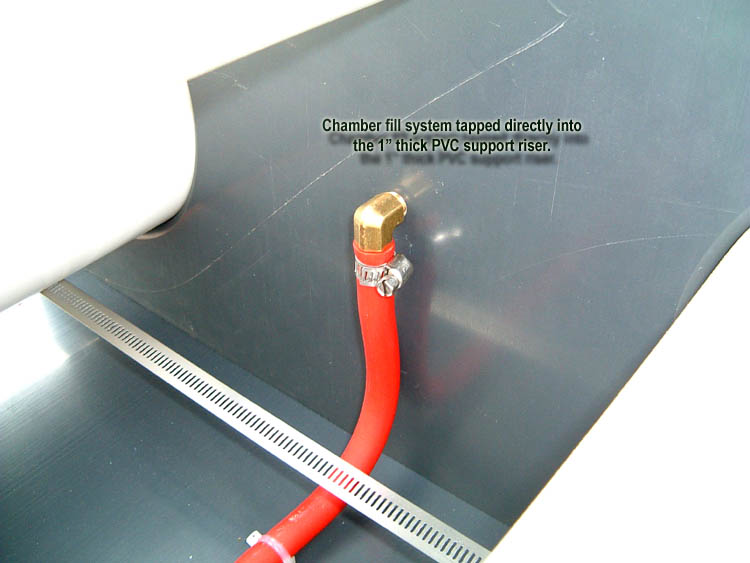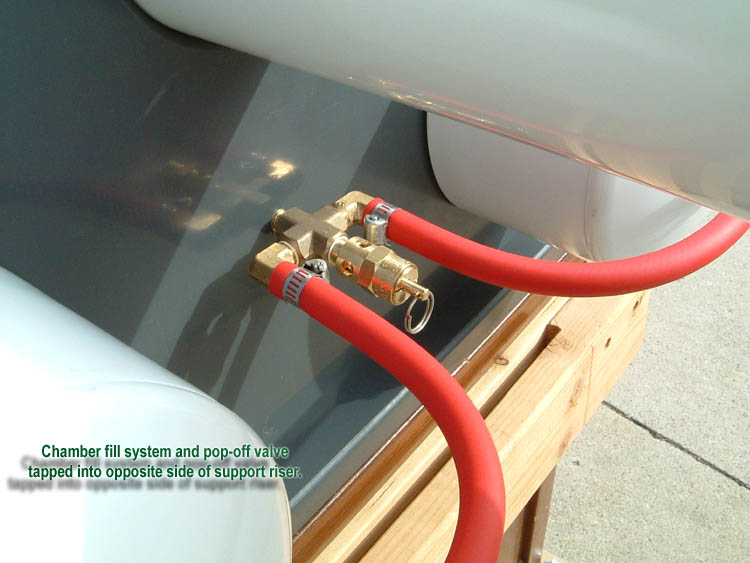 The support risers are each drilled and tapped and fastened to the frame with (10) 3/8-16 x 2.5" flathead bolts countersunk into the frame. (below)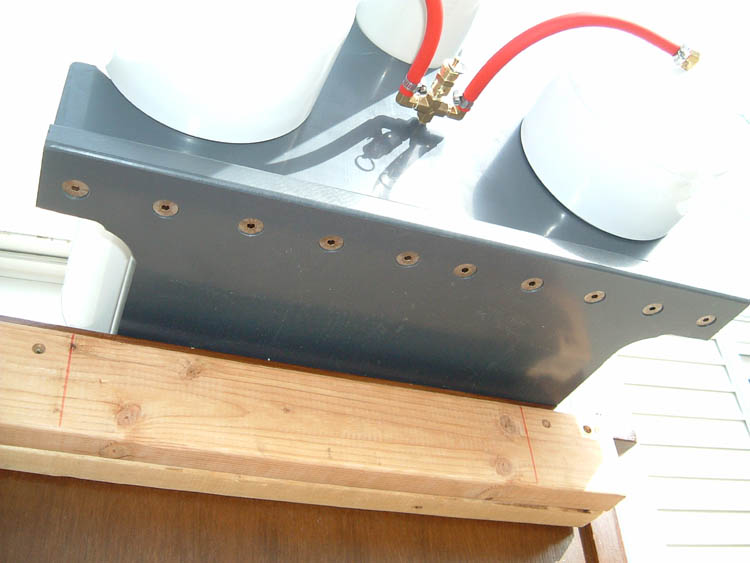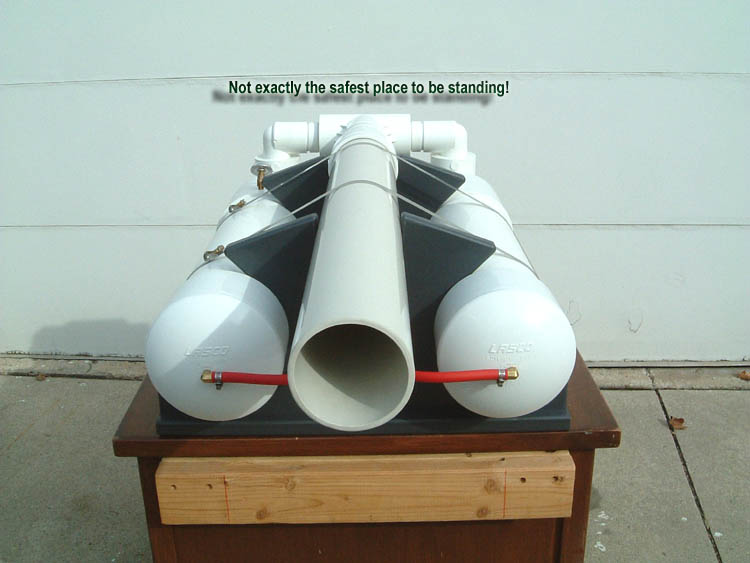 You can order this launcher in the Spudtech Store.