Details for the BBQ Ignitor
Two wire electric igniter to fire your spudgun off right.
Stop messing around with directly mounting the igniter inside the chamber. Two separate wire leads (well, one lead with 2 connections, you cut the wire to length) coming from the generator, each with its own plug. Forget the days when you had to take it half way apart to get the 'other' wire to hook to it properly. Designed to use screws into the chamber for electrode, but could be modified for direct installation into the chamber wall.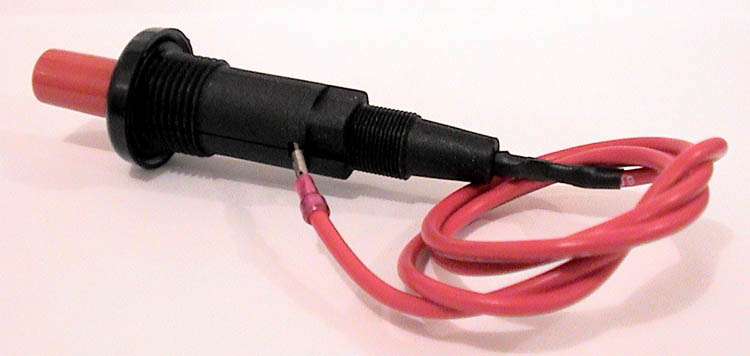 You can order this component in the Spudtech Store.