Details for the 1.5" CLEAR SCH 40 Rifled Pipe - 4 foot
One of my most popular products. Clear PVC alows the combustion flash to be clearly seen at night. "Lights up like a neon sign." Maximize your night time spudding with a 4 foot length of clear, rifled, SCH 40 PVC barrel.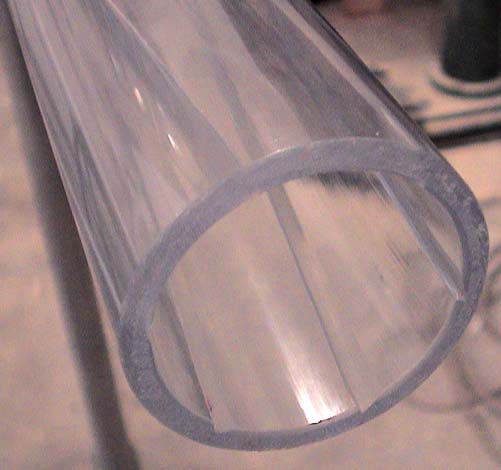 Due to the unique nature of this product it is offered as is. 4 feet long with muzzle knife included....No other options.
You can order this component in the Spudtech Store.