Details for the The SGTC Propane Metering Device.
Propane metering device for precise chamber charging every time. Just attach to the chamber with included 1/4" NPT fitting, slap on a camping propane tank, and you are ready to go. Completely regulated constant volume variable pressure measuring volume lets you calibrate the propane charge to your launcher's specific needs. Included in device is five foot hose, two valves, regulator with pressure gauge, and propane tank adapter, all fully assembled ready to use.
To attach to chamber just drill 7/16" hole in chamber wall (preferably at fitting/pipe joint, thick plastic) and thread into plastic. Includes a 1/4" street elbow at the launcher end so the device runs parallel to the chamber.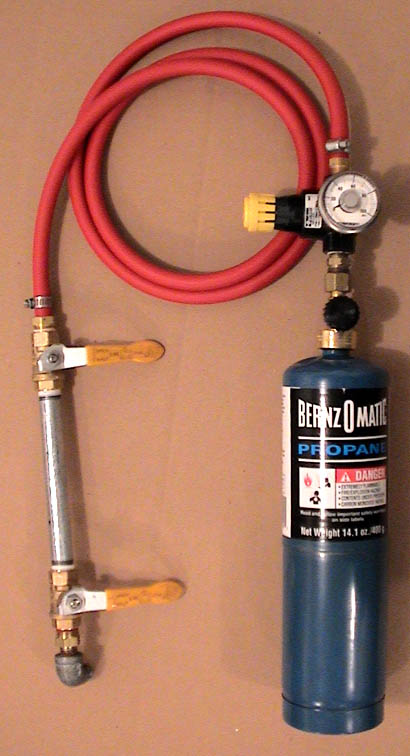 More Pictures
You can order this component in the Spudtech Store.