Details for the Bag-o-balls
2" rubber high-bounce Supah-Balls. A new alternative projectile.
Works extremely well with 2" Sch 80 smoothbore barrels!!
Pretty much self explanatory. These little baby's fit in 2" sch 80 pipe almost as well as a tennis ball fits in 2 1/2" pipe. Available on the order form individually or in 40 count bags.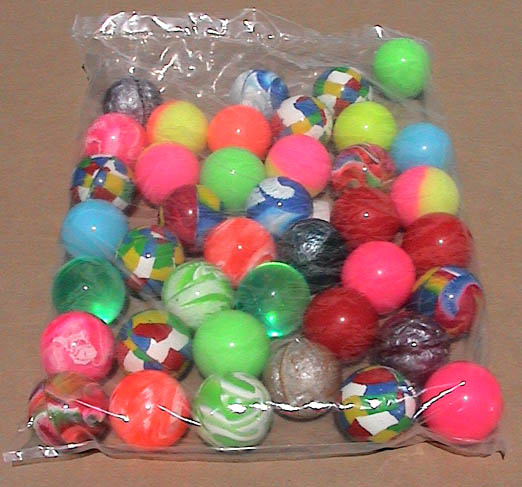 You can order this component in the Spudtech Store.