Details for the Basic Pneumatic Launcher Sale Item
Special offer!!!! Limited time only!!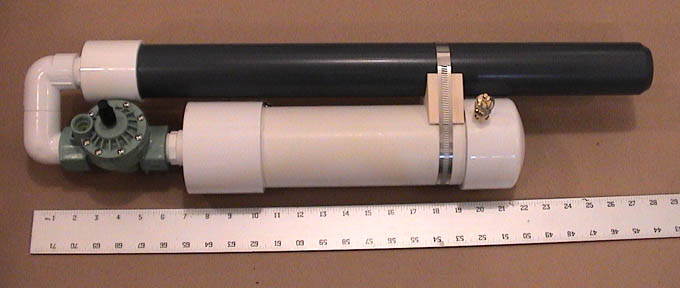 This item features a 3" x 12" air chamber, 2" Sch 80 smoothbore barrel w/muzzle knife, and a modified sprinkler valve with push button valve trigger. This little launcher is offered as is (no options...what you see is what you get). A great launcher for the beginner. Launches potato's, superballs, golfballs....whatever.

As always....Pneumatic launchers have a Schrader valve, Pressure gauge, an a 125 psi safety pop-off valve.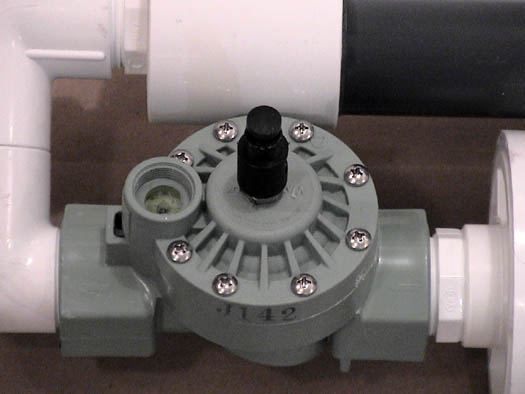 Close up of the push button valve trigger.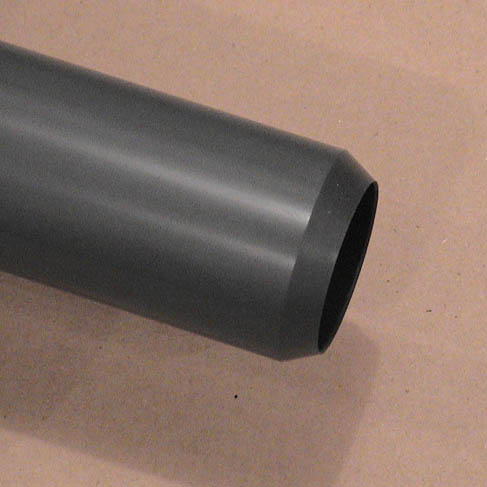 Sharpened "muzzle knife" for easy loading of spuds.
You can order this launcher in the Spudtech Store.